Anglo Carson – Founder & Visionary
In July 2021, Anglo Carson embarked on a remarkable journey, driven by his unwavering love for golf. He founded The Golf Mine with a singular mission – to create a golfing haven where passion knows no boundaries. His lifelong love affair with golf turned into a vision to share knowledge, inspire, and promote the game he holds dear.

Joel Moore – From Intern to Deputy Editor
Joel Moore's journey with The Golf Mine began in September 2021 when he joined as a bright-eyed intern. His passion for golf and quick learning earned him the role of Deputy Editor. His unique background in Mechanical Engineering allows him to bring a fresh perspective to golf swing mechanics, making him one of our best writers.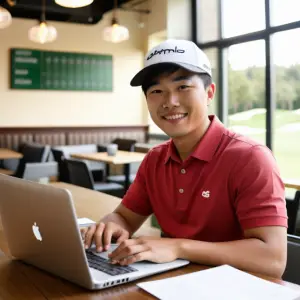 Eddie Isbell – The Creative Visionary
Eddie Isbell, our Creative Director, brings a touch of creativity and visual flair to The Golf Mine. With a keen eye for design, he ensures that our content not only informs but also engages and inspires. Eddie's innovative approach enhances the overall experience for our readers, making our blog more than just words on a screen.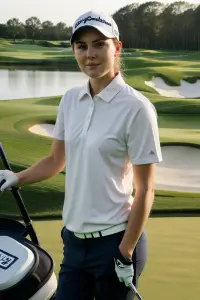 Ray Barnes – Illuminating Insights
Ray Barnes, our Senior Staff Writer, is a beacon of insight in the golfing world. With a deep understanding of the sport's nuances and a talent for demystifying complexities, he provides in-depth analysis and captivating narratives that engage golf enthusiasts worldwide.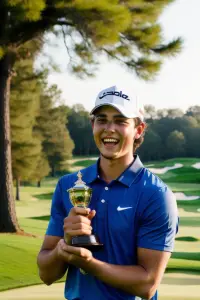 Ryan Spino – Editorial Visionary
Ryan Spino, our Executive Editor since January 2022, has been instrumental in shaping The Golf Mine. His vision and editorial expertise have expanded our coverage, ensuring that every article upholds our commitment to quality and accuracy.

Lester Sotelo – Dedicated Storyteller
Lester Sotelo, a passionate golfer and gifted writer, joined our team to weave captivating narratives about the world of golf. With his unique storytelling abilities, he uncovers the hidden gems and untold stories that make the sport even more enchanting.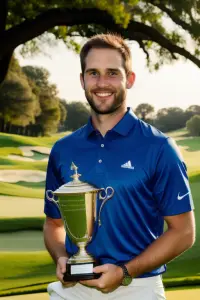 Mabel McCormack – Champion of Diversity
Mabel McCormack, our Senior Contributor, brings a fresh perspective to golf journalism. Her dedication to promoting diversity and inclusion in golf enriches our content, highlighting the stories of those breaking barriers and making golf a sport for everyone.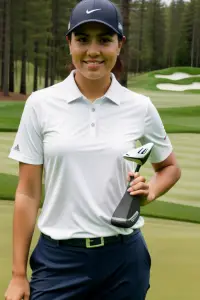 Together, we've transformed The Golf Mine into one of the biggest golf blogs on the internet. Our shared love for golf and dedication to sharing its stories have made us a thriving community of golf enthusiasts. We're committed to deepening the love for the sport and bringing its beauty to a wider audience. Join us on this exciting journey!