Getting your hands on the Charleston Tee Time Passbook can be actually quite economical. The questions however is where to get the passbook and are we going to see any sale of the passbook this year or not.
As per the information you need to be in the subscriber list at the Charleston Tee Time website. As soon as the passbook is launched you have to quickly fill in the form and place the order.
Late response or thinking is actually not the right strategy as the passbook is actually going to get sold out within half an hour. So quick typing and quick action.
Every year more and more golfers are subscribing to the passbook release news subscription. The competition is getting more fierce.
However, for the current year, it is very likely that there will be no passbook release. Mainly because after the pandemic more people are now heading towards the golf courses.
The wait time at the tees has significantly increased and therefore, as a result, Charleston very likely won't be releasing a passbook this year(2022).
But there can be changes in plans as the inflow of guest change.
So let's assume that you have got the email of the passbook booking open. Do quick actions and fill in the form in the form.
The information you should expect at the form can be about contact details including your contact address. Names and addresses to ship the passbooks too.
In 2018 with one form you could actually order upto 4 passbooks for 4 different persons. The price of one passbook was $189, $12 for processing the book and another $10 for shipping the book to the address. So for one book, the cost was $211.
No concession in case you intend to order 4 books. You would be paying the 4 times the price.
2018 is now long gone and expect the prices to be much higher.
If you are lucky and able to get the passbook here is the list of clubs where you can play  with Charleston Tee Time Passbook:
ONE ROUND at these courses:
– Charleston National Country Club
– Coosaw Creek Country Club
– Dunes West Golf Club
– Legend Oaks Golf Club
– The Links at Stono Ferry
– Miler Country Club
– Patriots Point Links
– Pine Forest Country Club
– RiverTowne Country Club
– Shadowmoss Plantation Golf Club
– Wild Dunes Links and Harbor Courses
At present they have publicly mentioned that the passbooks are closed for the current year on their website (charlestonteetime(dot)com)
The website seems to be not updated for quite some time as well.
Before you begin reading the details and restrictions make sure that you understand that the rules may actually be different in the year you are planning to buy the passbook.
However, after reading the below details you will be pretty clear about what is offered by Charleston Tee Time Passbook.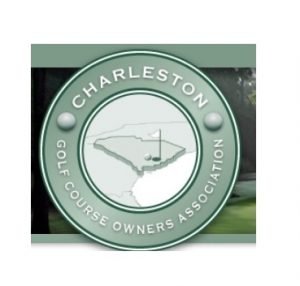 2015 Season Details And Restrictions
The new "Charleston Tee Times" Golf Passbook is the "must have" item for Charleston golfers. The books are not always available for general sale after prior members only sale is completed. Two new courses are offered this year. Most non-resort courses will offer the same cart fee ($22.00 per person + tax) for our passbook holders. Resort cart fees are $25 – $50 per person plus tax. Surcharge for Ocean Course. Resort play is available year round.
Passbooks are available for a special price of $179.00 plus handling/mailing for orders received before sale closes. Requests for Information /Order Forms may be made by going to: www.charlestonteetime.com or calling 843-609-7612. Orders may be made on-line or mailing in order form only. There is a one book per person restriction but up to four passbooks will be sold per order with a different name required for each book sold. Order will be delayed if same name is on more than one book. Fax numbers/e-mail addresses (if provided) will enable you to receive future golf special information. Books may be purchased by credit card or check and passbooks will be mailed to you priority mail signature required.
The 2015-16 Passbook is good for one round at the following area courses: Berkeley Country Club; Charleston National Golf Club; Coosaw Creek Country Club; Country Club of Summerville; Dunes West Golf Club; Kiawah Island Resort – all courses including Kiawah Ocean Course (with $100.00 charge includes mandatory forecaddie and cart – does not include gratuity – walk only before noon); Legend Oaks Golf Club; The Links at Stono Ferry; Patriots Point Links; Pine Forest Country Club; Plantation Course at Edisto; RiverTowne Country Club; Seabrook Island Club Crooked Oaks and Ocean Winds Courses, Shadowmoss Plantation Golf Club; Wild Dunes Links and Harbor Courses.
The passbook is in effect December 1, 2015 thru December 31, 2016. Tee times may be reserved for any day except Friday/Saturday/Sunday in March and April based on availability and except:
1) Wild Dunes Resort permits play in all months 7 days a week after 11AM only on Fridays, Saturdays, Sundays and holidays at both courses. Cart fee $50. at Links course and $25. at Harbor course.
2) Kiawah Island Resort permits play in all months seven days a week after 11:00AM only at all courses. Ocean Course available with additional $100 fee that includes forecaddie and cart (does not include gratuity). Walking only before noon. Other course cart fees are $50 for Cougar, Turtle, Osprey, and Oak Point.
3) Seabrook Island Club permits play all months seven days a week after 11:00 AM. $50 Cart Fee required.
4) Tee times on weekends (Sat/Sun) and Holidays for valid months must be after 11AM. Holidays include day after Thanksgiving. Additionally Charleston National does not allow play before 11AM on Fridays.
5) Cart fee at RiverTowne CC may be seasonally adjusted up to $35. Cart fee at Charleston National is $35. year round.
Tee time reservations are permitted no earlier than day prior to play. Each round carries a mandatory cart fee per golfer ($22 per person + tax at most non-resort courses). No rain checks. Other instructions are listed on certain individual coupons regarding tee time reservations and usage. Specific course rules must be followed including dress codes, shoe spikes, and restrictions on coolers. It is your responsibility to check theses when making reservations. We are not responsible for lost or unused books. Individual courses may close for construction, maintenance, or other reasons without notice.