So you saw one of those ads for Melin expensive hats on your Facebook or Instagram feed and has made you wonder are Melin hats worth the money or not and what makes them so expensive.
If you are a seasoned golfer then you must have felt that on a bright sunny day the sweat from the head gets clogged up into the hat. Over time, your hat will stink, and washing it actually takes away a part of the durability.
On your 5th wash, a typical hat will have its glory already taken out of it. This is where Melin hats come into play. They are producing hats that are breaking the stereotypes of typical hats. Here are the reasons why I feel they are worth the money and also why I feel where they need to improve.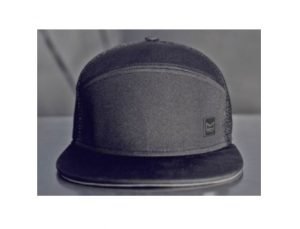 What Makes Melin Expensive and Worth The Money
Let's have a look at some of the reasons why Melin hats are worth the money. They will also justify the reason why Melin hats are so expensive.
Melin Is All About Premium Quality
The hats are really made of the best quality fabric and plastic. Melin has not compromised on the selection of the material. This makes the hats durable and long-lasting.
Focus on Tiny Details
Once you hold a Melin hat in your hand compare it with any other average hat. You will observe small details more in the Melin hat than in the other one.
In order to be expensive, they have added those tiny details such as very fine and symmetric knitting patterns not just outside but also on the underside of the hat.
Hydrophobic Coating
Melin hats resist water because of the hydrophobic coating on the hat. This is one of the reasons which raises the manufacturing cost of the hat and is passed on to the consumers.
So on a rainy day, your head won't get wet if you are wearing a Melin.
No Sweat Marks
Because the hat is hydrophobic the sweat will not be able to accumulate and as a result, you won't see any sweat marks on the hat.
On a typical hat, especially in white color see the underside of the hat and you will see the sweat lines. Over time they will begin showing over the other side of the hat.
It would force you to wash the hat. On the 5th or 6th wash, the hat will fabric strength would have lost its quality. It would be a dead hat by then. An experienced hat collector would be able to quickly spot such hats.
Everybody Has An Option
Melin makes hat for all head sizes. From small to large, round to oblong all head sizes have a perfectly fitting hat available at Melin.
This is something not considered by other hat manufacturers. A typical hat company would simply make the hat belt and you can adjust the size.
But what looks bad are the air gaps which are clearly visible. They show that the hat was not your size and you got the hat in hurry or you are not aware of the hat sizes when buying a hat.
Return Policy
If for any reason you don't like the hat you can get a free exchange. For instance, you got the wrong style or the wrong style. Get in touch with the Melin and get it replaced.
Not all hat manufacturers are offering this.
Any Microbial
Because the hat is hydrophobic bacteria find it hard to grow on them. Water is the basic necessity for all life forms and bacteria are no different.
So if you are someone who has a history of bacterial infection on the head and you can't go on a golf course without a hat then Melin is a very good option for you.
You can get started with the starting hats and measure the performance claims. If it works out then I would recommend getting a higher-end Melin hat.
All Climate Hats
Melin makes hats not for a typical summer day but you can get winter hats are available as well.
Their beanies are winter hats providing thermal insulation by still keeping the high standards of premium fabric.
A Head Turner
A Melin Hat is a head-turner on the golf course. You are certainly going to get some attention with this hat.
If you are someone who likes attention then it will be yours. But make sure that your game is equally good. The heads will turn but they will also see how you are playing.
LightWeight
You may think that because of premium build quality the hat will actually be heavier than a typical hat.
Actually, that won't be the case as Melin uses lightweight premium material to make their hats. So you will not feel the burden on your head.
Breathable
Although coated with a hydrophobic layer, Melin hats are still breathable. They dont wick the sweat but also allow air to cross through which keeps the head cool and allows the temperature regulation. Isn't that cool?
Where Melin Should Improve
Below are some points where Melin must improve given the price they are offering their starting hats at. After reading these cons you will question are Melin hats worth the money and the pain.
Hard to Remove Stain
It's great you don't have the sweat stains but what about the other stains. You are going to get different wear and tear marks on the hat.
If water is not going to do anything how are you going to wash the marks on the hat? It is going to look bad as well. Trying to clean the marks may actually make the hat look dirtier.
Sweat Dripping on Face
It's great the hat is hydrophobic but the headband actually does not stop all the sweat from coming over your face. You will get the sweat dripping from your face.
As a result, you will be taking the hat off and shaking it every now and then to get rid of the accumulated sweat on the hat.
Smell
Because you are not able to regular wash the hat as it is hydrophobiic you are actually going to feel the smell erupting after the 4th or 5th round. Get in touch with the Merlin customer support to have the fix for this problem
Microbial Growth on Coating
Bacteria such as staphylococcus and klebsiella can grow on the hydrophobic coating. This bacteria is present in the sweat. The colonies form would soon take over and become the reason why your hat now stinks.
Flat Bills
Melin makes the front of the Bills flat. How are you going to give it a shape given the hat is hydrophobic. Your only option now is to steam the hat and use strong rubber bands to shape it like the way you want.
With a normal hat, this is actually a straightforward process.
Alternative To Melin Hats
If you are in doubt about are Melin hats worth the money or not then we have got some alternatives. These alternatives will also actually help you understand why Melin hats are so expensive. Because as soon as you dig these brand hats you will begin to appreciate Melin quality.
There are alternatives available to Melin hats but the problem is the park Melin is playing its game the entry to it is quite expensive.
So any alternative which is equally good as Melin is going to be expensive as well.
So the alternative to Melin is actually similar hats in terms of quality but are available in different styles. Here are some of them:
Kangol: The hat quality is good but in terms of design Melin is way ahead of them.
Bailey: Priced lower if you consider the whole lot offered by the Melin. The designs are quite good but the problem comes with durability. The hats won't last as long as you expect a Melin hat to be with you.
Biltmore Hats: Equally good as Melin Hats. They offer a wide variety in terms of design. The downside is you are paying a lot for them as well. Just like Melin, they have priced their hats at high price tags.
Melin Hats Prices Comparison
| Brand | Model | Material | Price Range | Features |
| --- | --- | --- | --- | --- |
| Melin | A-Game | Wool Blend | $60-$70 | Snapback, Flat Bill |
| Nike | Dri-FIT Featherlight | Polyester | $24-$30 | Dri-FIT technology, Adjustable Strap |
| Under Armour | Men's Blitzing 3.0 | Polyester | $20-$25 | Stretch Fit, Embroidered Logo |
| New Era | MLB 59Fifty | Polyester | $35-$40 | Fitted, Raised Embroidery |
| Oakley | Silicon Bark Trucker 4.0 | Polyester | $25-$30 | Mesh Back Panels, Curved Brim |
Melin Hats Quality Comparison
| Brand | Model | Material | Quality Features | Durability | Comfort |
| --- | --- | --- | --- | --- | --- |
| Melin | A-Game | Wool Blend | Handcrafted, Moisture-Wicking | High | High |
| Nike | Dri-FIT Featherlight | Polyester | Dri-FIT Technology, Breathable | Medium | High |
| Under Armour | Men's Blitzing 3.0 | Polyester | Stretch Fit, Moisture Transport System | Medium | Medium |
| New Era | MLB 59Fifty | Polyester | Fitted, Raised Embroidery | High | Medium |
| Oakley | Silicon Bark Trucker 4.0 | Polyester | Mesh Back Panels, Curved Brim | Medium | High |
So Is Melin Hat Worth the Money?
Yes, they are. They are around for almost a decade now and if it was just the hype then the brand would have died out by now already.